I'm raising the curtain on something of a secret world.
It's where for the past decade and more, I've immersed myself from early spring until late fall in the making of a different kind of garden.
Mine is a naturalistic garden – designed to emulate something of the spirit and feeling of nature itself. And in many ways, the plantings look as if they have simply materialized over time.
Nothing could be further from the truth. Like every garden, it is an invented reality – assembled over countless encounters using a tighly woven palette of perennials, biennials, sedges, ferns and grasses. Yet the unreal takes on a reality, actually a life all its own – as it is designed to evolve in space and time.
Once set into motion, nature always has the final say on what thrives or perishes. And the garden is more than just the plants which comprise it – striking a symbiotic alliance with all its companion creatures alive in the soil, forest, and air.
A Design Movement with Roots
This not-so-cottage garden is my homegrown Canadian version of something known as New Perennial Planting, a design movement with roots originating in Northern Europe, which looks to nature to express a more free-flowing, intermingled, and open-minded approach to the making of gardens. It's now becoming far better known in the public sphere with a stream of marquee public projects like the High Line in NYC, the Lurie Gardens in Chicago, RHS Wisley in England.
Here on home ground in the Kawarthas in Ontario, my challenge has been to adapt the essence of this movement to a smaller-scale setting. There are some who suggest this can't be done – and I respectfully disagree. Because this is about making the most of whatever you have at hand.
I grew up playing the guitar and somewhat curiously, attempting to invent my own musical language. Maybe that's why in the garden, I feel sometimes like a composer – making a kind of visible music based on how different plants knit together into a chordal flow. It's an expression of harmony, dissonance, melody, and rhythmic patterns that change over time and season.
Like music, it's also about creating something which conveys the intangible – plant poetry designed to evoke atmosphere, character and the rise of emotion.
Perhaps if I feel it. Others might feel it too.
In parallel, the garden illustrates life in miniature – spelt out in the language of flowers as they trace the spiralling arc from birth to death. I love its full ecstasy of bloom – but perhaps I've learned to love it even more as blossoms fade and seedheads form, the garden streaking in elegant decline towards its date with white oblivion.
Without the gardener, there can be no garden
No matter how natural or wild it seems, a garden only ever exists because someone made it so. That said, my own garden has reached a point in the past few seasons where it is now seemingly growing itself – doing things I never planned or anticipated and becoming far more complex and spontaneous as a result. The garden is my constant teacher, every season unpeeling the fruit of fresh mystery and fascinations.
I find myself out there, at various times of day and at night, sometimes even with flashlight in hand. Always looking, inspecting, observing, absorbing. Studying the interactions of plants with each other, marvelling at the constant parade of insect life. All viewed in multiple perspective from macro to micro.
No two days are ever the same… a crucible of perpetual change. I never would have thought a mere garden could hold such interest, such fascination. But it can, and does.
I observe to a point. Because as Piet Oudolf once advised me, "Every garden needs a guiding hand." Once I see something that interrupts the flow – like a plant or combination that's struggling or askew – I am not shy to intervene and rethink it.
This garden is the lush green creature of my own solitary ways. All the planting, lifting, digging, dividing, pruning, raking etc. is me (…with a little help from the chipmunks, raccoons, and skunks). Nature does the rest – right down to the sun, wind, rain, and lighting.
It's a never ending experiment where my failures set the stage for better things to come. I've donated blood on my green altar to literally thousands of relentless mosquitoes.
Plunged Down a Rabbit Hole of Discovery
My inspiration for all this, is the work of Dutch planting designer, Piet Oudolf, and his writer & collaborator, Dr. Noel Kingsbury. The combination of their splendid books and Piet's fantastical gardens opened my eyes to an altogether different vision of what a garden could be. Something wild and yet magnificently composed at the same time.
They launched me down a rabbit hole of discovery from which I may never return. And I know they've had the same effect upon many kindred gardeners and designers.
I came to this epiphany from quite outside the headspace of your typical old-school gardener and that's okay. The old-crust garden world can use a shake-up or three.
My garden is then a kind of glacial epiphany. It began with a love of plants but little idea where to put them. All that has changed as nothing fuels the desire to learn more than the passion of the curious. And that I have in spades.
This approach to gardening is both ancient and new. I've always been attracted to frontiers – and that's part of the fascination in all this. To participate in a kind of movement that now appears to be spontaneously connecting gardeners and designers alike from around the globe. That part is new – driven by the hyper-contactivity of social media – and it's evolving as we speak. Making friends through flowers.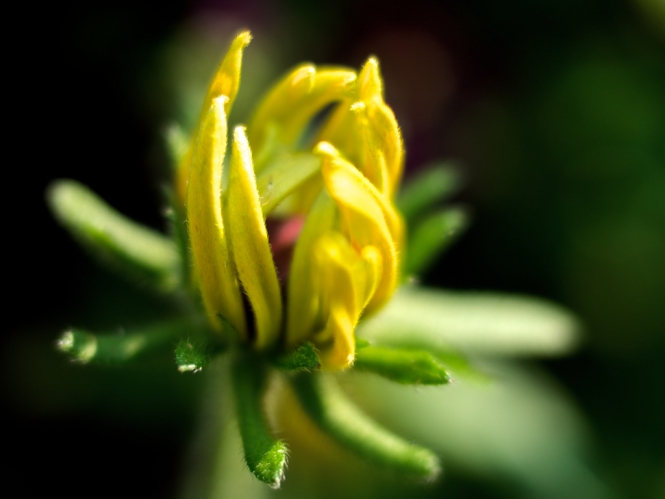 Over the years, I've found my uncottage garden to have become a paradigm beyond my imagining – something in and of itself. A place to experience with all my senses and to immerse myself in the mysteries of a greater nature. It's the beyond of words in a secret life – something of which I humbly present in the spidery web of this blog.