In travel and gardens alike, I live for the unexpected. That mysterious bend in the path leading to a whole other something you could never imagine in advance.
Like a portal to another world.
My latest trip to Europe was filled with twists and turns in a month-long journey that skipped through seven different countries.
While my partner and I came to celebrate a wedding, scale the odd mountain, and dive into local culture, my deeper mission was to catch up with the latest thinking in European planting design.
And I would not be disappointed – finding myself in some utterly fascinating locales like in Sweden at the Klinta Trädgård designed by the Sandman, Peter Korn.
And back once again in Germany for an inspiring late-summer visit to the magisterial gardens of Hermannshof.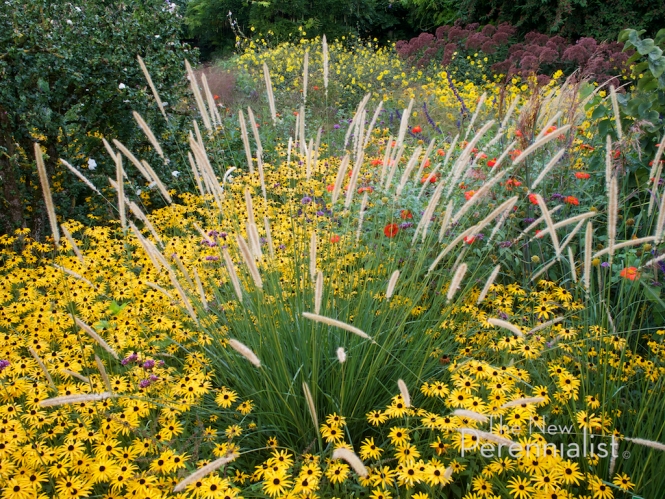 The greater revelations of the trip will take a blog post or three to unpack.
For now, here's a visual tasting menu of unexpected and beatific encounters that crossed our path along the way.
Scotch on the rocks
After a nightmare overseas flight from Canada on WOW Airlines, we arrived in Scotland a day late for a full-blown country wedding replete with kilts, reels, lochs and castles.
Thanks to WOW, our bags flew instead to Iceland – only arriving five days later.
No matter. Edinburgh was in full swing for its legendary summer festival as we explored the old town with the bagpipes wailing and Cardoons blooming, kith and kin to Scotland's national flower, the thistle (aka Onopordum acanthium).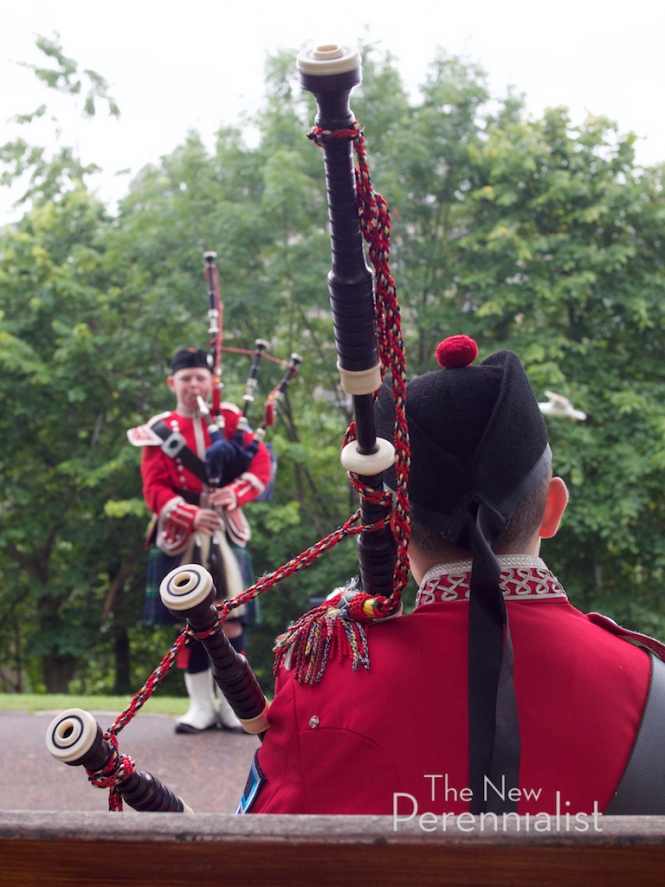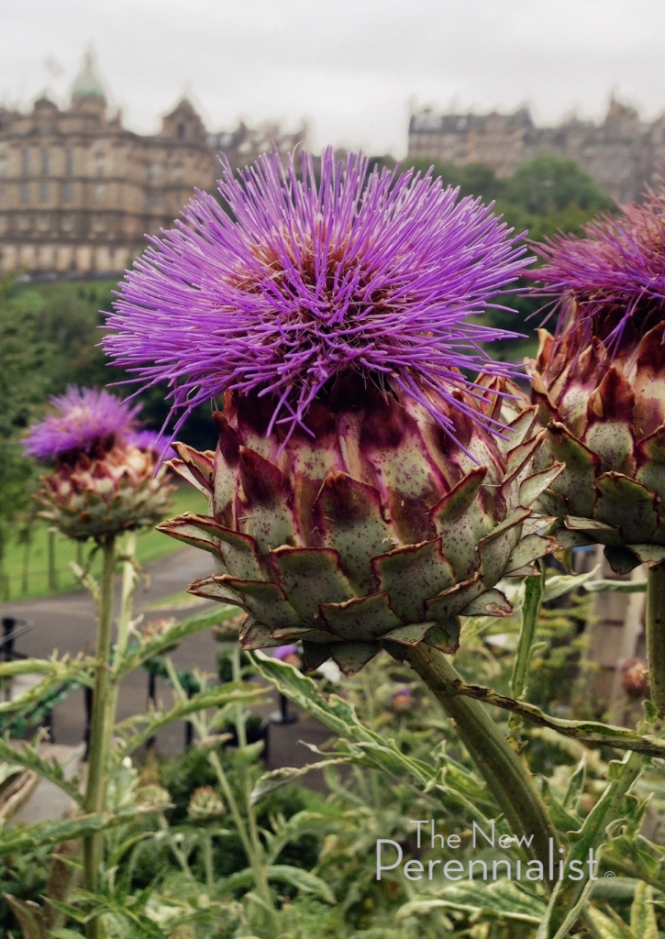 On a visit to the immaculately kept Edinburgh Botanical Garden, I spied a moment straight out of a silk brush painting with the resident heron of their Chinese Garden.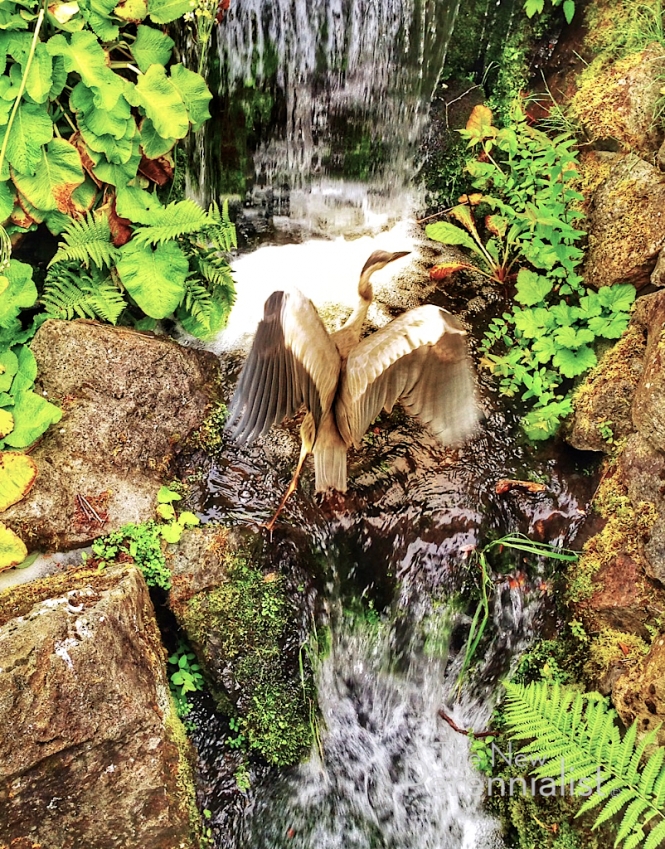 Prada Milanese
In Milan, we avoided the tourist swarm in favour of visiting the Fundazio Prada in the city outskirts. Dutch architect Rem Koolhaus and fashion maven Miuccia Prada have teamed up to stylishly transform an entire factory block into a network of futuristic art gallery spaces.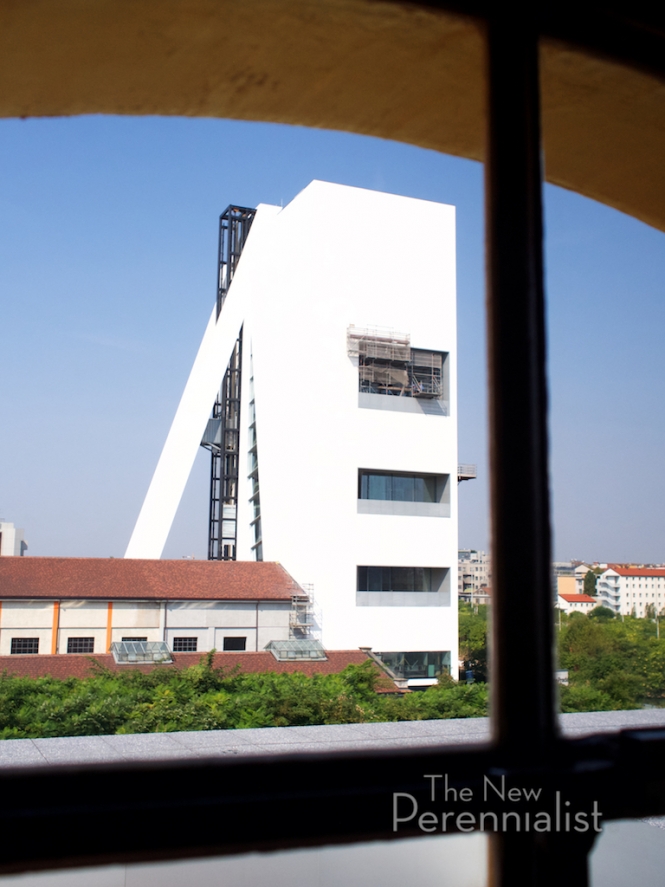 Each gallery space offers a distinct adventure. A semiotic journey through Italian pop culture, or descending into what looks like an underground grotto meticulously recreated using thinly-stacked slices of laser-cut cardboard.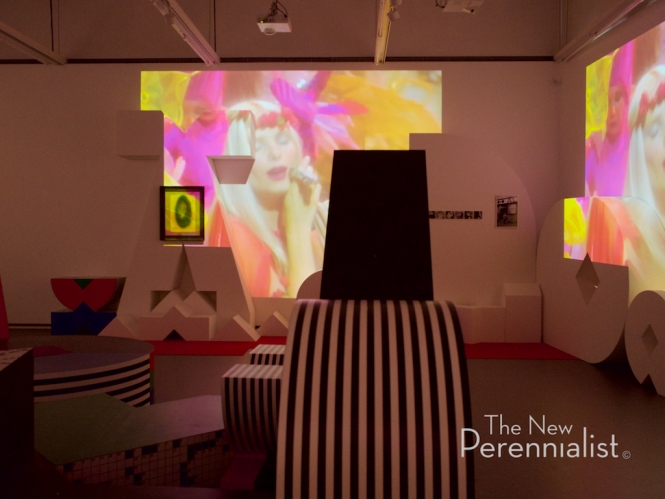 Natural highs
We hopped on a train to Switzerland in a postcard railway journey winding through high mountain passes, tunnels and bridges to reach the snow-tipped heart of the Swiss Alps in the Engadin valley.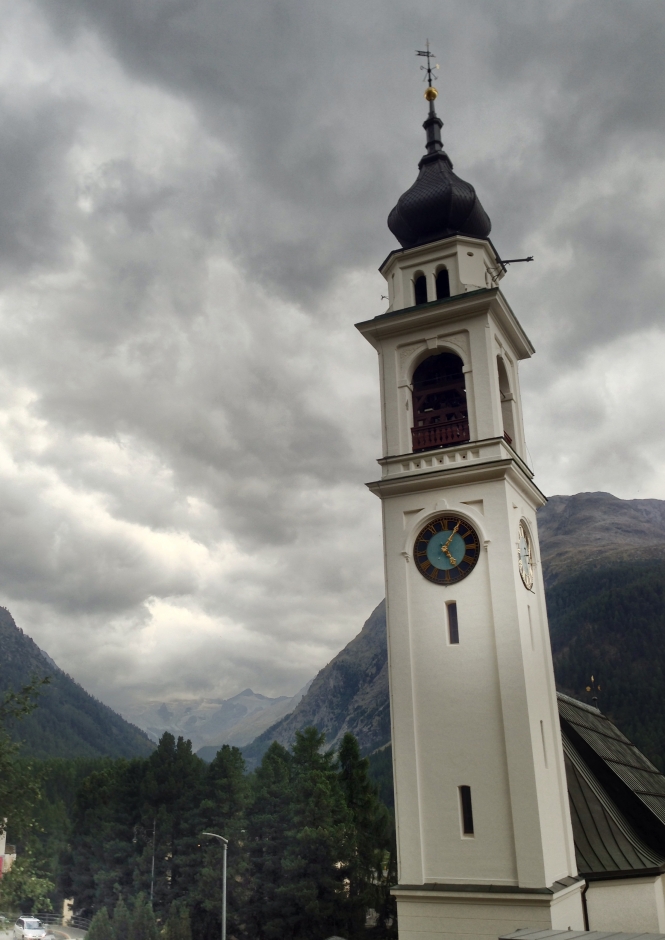 Hiking at 10,000 feet on the Roof of Europe, I could only marvel at the steely delicacy of alpine wildflowers, mosses and grasses adapted to grow in the meadows beneath the gnarled summit of Piz Nair high above the town of St. Moritz.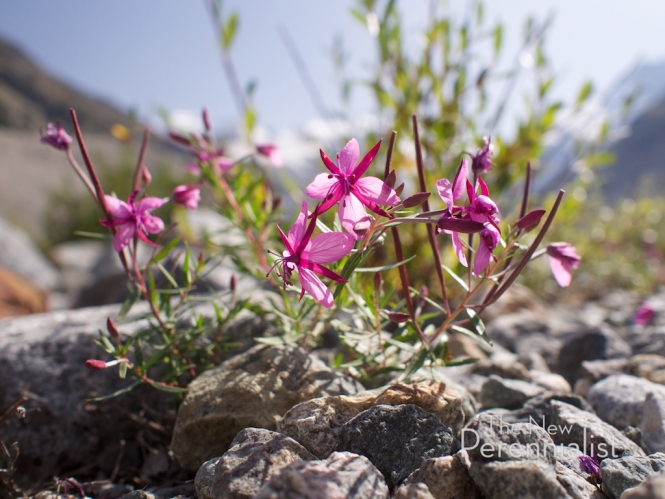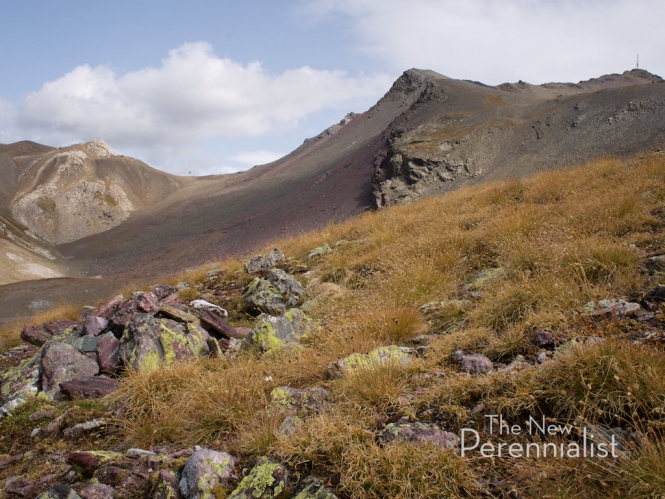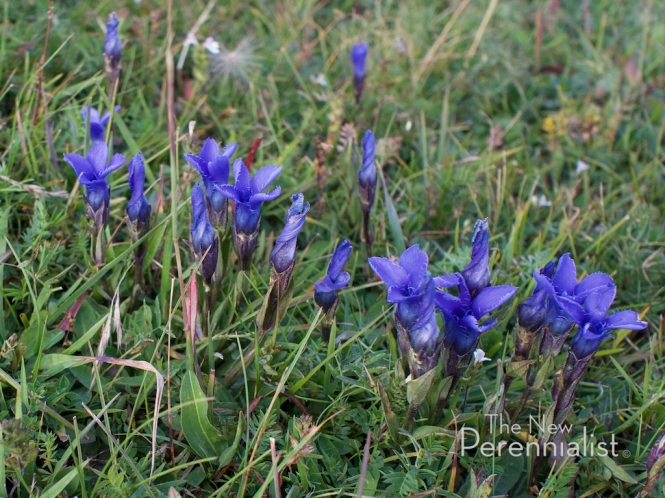 There's no better way to learn about plants than to observe how they grow on home ground. On my alpine hikes, I saw how New Perennial favourites like Sanguisorba, Veratrum, and Aconitum mostly grew beside fast-running mountain streams where they receive a constant rush of water, nutrients, and oxygen.
Lesson learned for my own pond-side garden: They might love moisture but given too much, they can drown.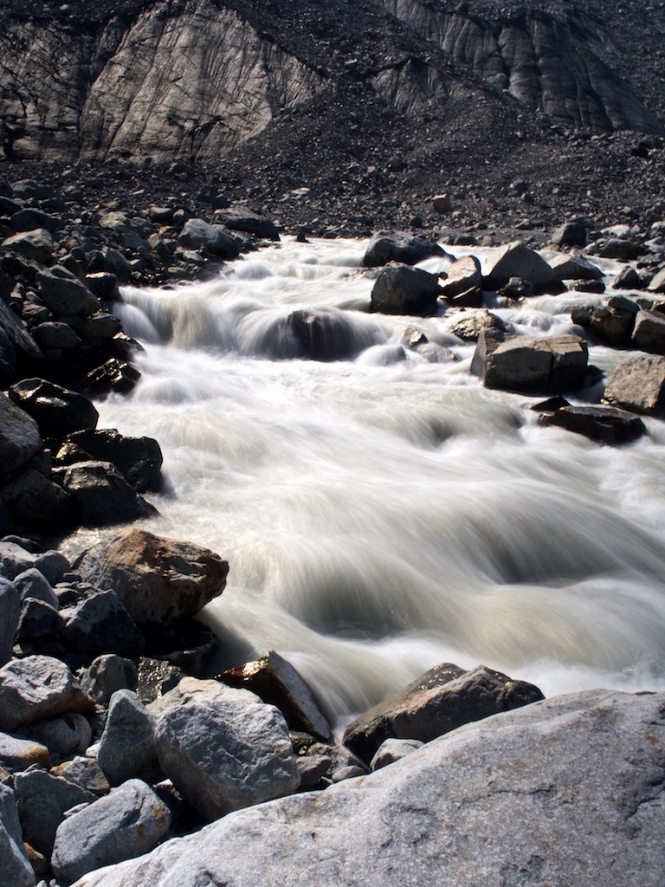 It's lovely to note that in the Alps, much like the plants, you can drink pure spring water from any stream.
Return to Hermannshof
After a restorative weekend in Zurich, I headed off solo to Germany for a rendezvous at the sublime Hermannshof Botanical Gardens in the small town of Weinheim.
If visiting gardens is a bit like going to church, then Hermannshof is the cathedral with experimental plantings created on a grand and visionary scale. I wrote in detail about their innovative approach in a previous post.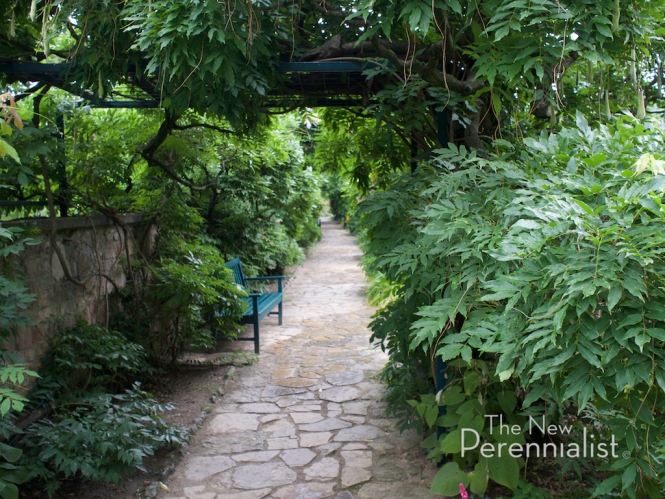 This time out, I had the pleasure to stay with friends, Cassian Schmidt and his wife Bettina Jaugstetter at their cozy home directly across the street from the garden's backgate. Cassian is the Director of the gardens and a leading force in new German planting design while Bettina is a landscape architect who brings the spirit and scientific rigour of Hermannshof into the public sphere.
Both are extraordinarily passionate and knowledgeable about perennials and planting design so, for me, this was a very special occasion indeed.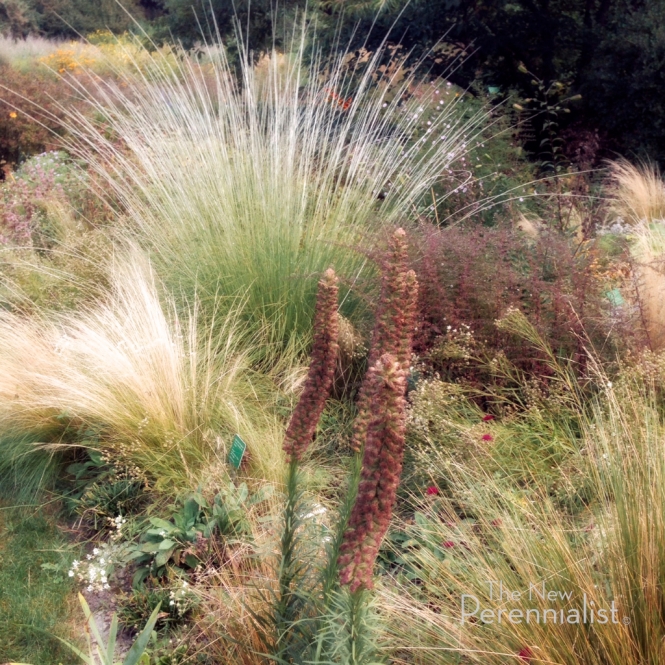 I had the chance to spend serious time in the garden over the next few days and wander in and around each of its habitat-based plantings. Hermannshof is also a sheer plant-lover's delight as Cassian introduced me to a number of obscure grasses and perennials brought back as seeds from his global plant-hunting expeditions for testing at the garden.
There were subtle jewels like this shade-loving Boehmeria from China – a completely new genus to me.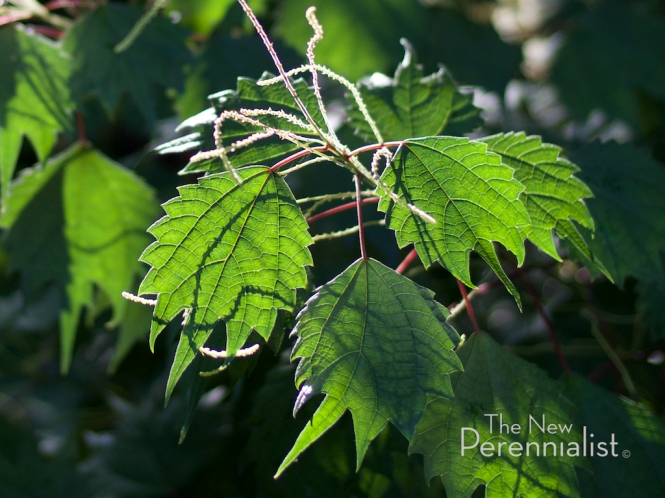 Of course, German plantsmen have been collecting lesser-known American wildflowers for decades. Here is Silphium mohrii, a buttery companion for late season Asters, Vernonia, and Eutrochium.
A shimmering late prairie glow with Euphorbia corollata in the ascendent.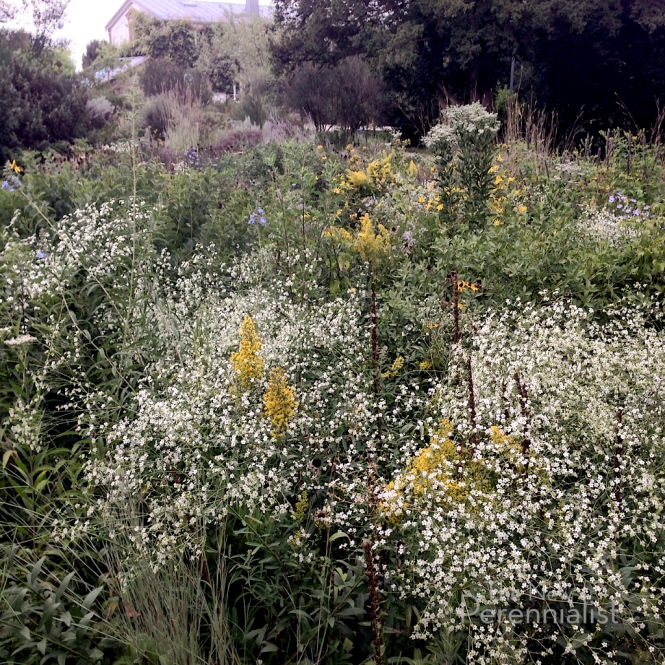 Cassian also opened my eyes to the potential of grasses like Chrysopogon gryllus, an architecturally striking grass relatively unknown in Europe, let alone here in North America. You can see it here in the foreground of a public garden designed by firebrand German designer Harald Sauer, a discovery of Cassian whose work I will profile in a future post.
A garden like Hermannshof doesn't happen by itself. I was also honoured to have coffee with the self-described Ladies of Hermannshof who together comprise a formidable team to care for every aspect of the garden's maintenance.
I also tagged along with Bettina to visit the somewhat secret world of the Hermannshof nursery, hidden up in a residential neighborhood of Weinheim.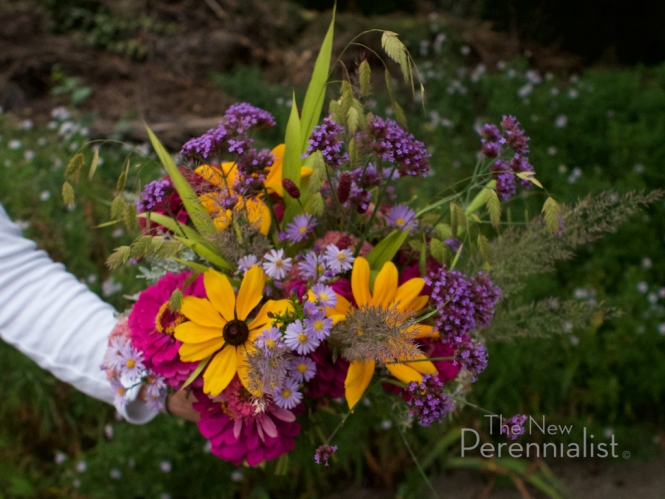 It's like a living laboratory where Cassian conducts extensive plant trials, tests out new habitat-based planting combinations, and propagates lesser known species for specialty customers like Great Dixter. On the home front, it's also where they grow their vegetables for dinner, along with vibrant cutting gardens for daily bouquets.
The Sandman never sleeps
Cassian and I had plans to fly up from Frankfurt to the first-ever Klinta Conference in Sweden, featuring some very promising speakers in planting design from both Europe and the States.
But the Nordic travel gods were again ruthless. After getting stuck in a bizarre never-ending security loop, we missed our flight. And when we re-booked for a later flight, the airline again lost my luggage.
We arrived late at night in the medieval town of Lund, Sweden where I had only the clothes on my back, my small knapsack and a camera. There was an upside though – the Scandinavians were convinced I was super sustainable because in the course of three days, I never once changed my clothes.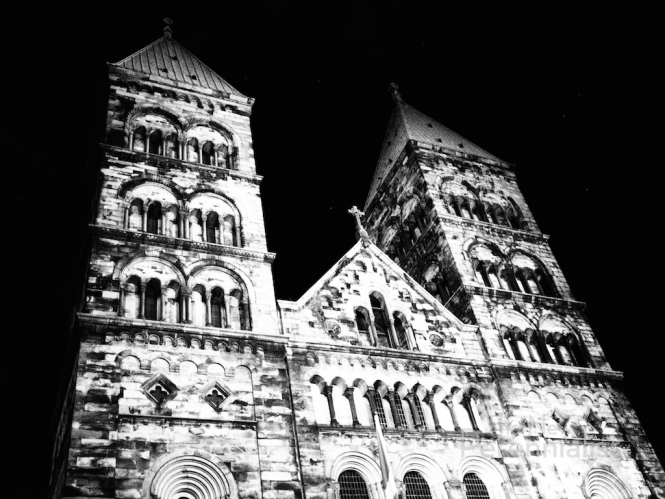 I'll save the story of Klinta, its speakers and the amazing group of people for my next post.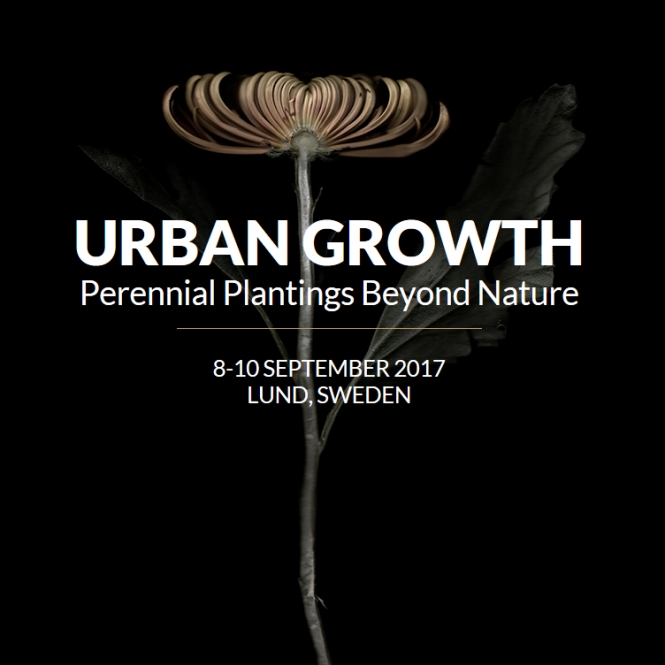 While in Sweden, we also visited the brilliantly idiosyncratic garden of the couple responsible for the conference, designer Peter Korn and his partner Julia Andersson. Their entire garden space is like nothing I've seen before: everything is planted in sand as a universal growing medium for wildly intensive plantings with hundreds of species packed into a few square metres. Needless to say, there is almost always in bloom.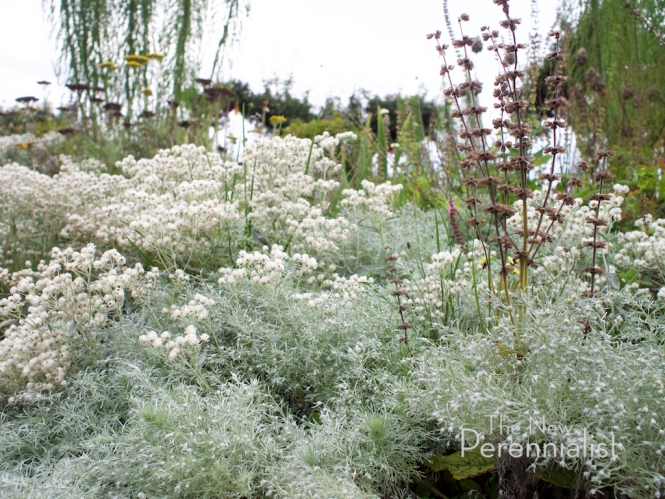 As a Canadian, I felt a kindred affinity with their idea of a truly northern garden.
Across the universe
By the final day of my trip in Denmark at the Gleaming Light of the Souls at the Louisiana Modern Art Museum, I was ready to surrender myself to the power of art.

I was now ready to return home, inspired beyond belief to start some planting of my own.